Gothic-eye-makeup-tips and other applications
Here's a few gothic-eye-makeup-tips to help you portray the image you want. The last thing you want is for your carefully applied eyeliner to sag or smear. My first recommendation would be to spend some extra money in this department, since this is what stands out the most. Semi-permanent liquid eyeliner is expensive but you definitely get what you pay for.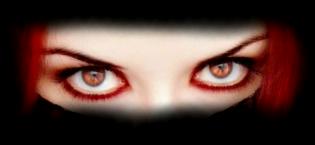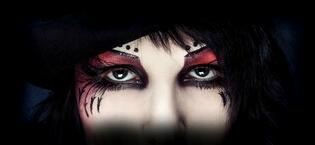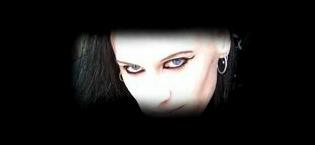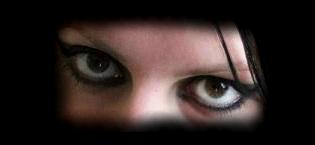 The artistic side of Gothic people never ceases to amaze me; especially when it comes to eyeliner and makeup. Colors are great for many looks, and yet a simple black design says so much as well. The liner can be smudged for a shadowed look or lined precisely for a more detailed look.

Gothic-eye-makeup-tips on selecting products. There are several high quality brands to consider. Anything that states it to be waterproof is going to be fair in quality, but a product that claims to last 24hrs or is labeled semi-permanent is much better. Some brands to consider are Benefit cosmetics, Senegence, Marbella, etc.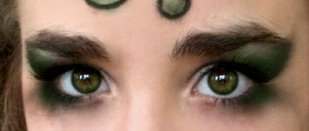 I've found a couple of brands on the internet that are good and have high reviews from users. Although there are many other brands out there, this should give you a good idea about what to look for and what to expect.
Marbella brand semi permanent eyeliner pens cost around $12.99. You can check them out at www.cosmeticpen.com
Next, at www.styli-style.com is a pencil called Line And Seal24 costing around $5. They are found at Rite Aid, Fred Meyer, etc.
SeneGence brand eyeliners are excellent for staying put even through swimming, tears, or sleeping. They cost $20 and have a wide range of great colors, but no black. Dark brown is the closest color, but probably just doesn't cut it. This brand works great for painting on your body due to the high quality; but if only it came in black, eh?


Last but not least, some people just don't want to put up with the repetitive cycle of applying makeup every single day and get it tattooed on instead. This seems a little more extreme, but whatever works, right?

There are so many different styles of Gothic eye makeup that I can't even begin to scratch the surface! Most of what you see is just a simple black outline around the eyes and some shadowing here and there.
However, when it comes to makeup, we like to be very creative and artistic with what we do. Whatever we want to add to our look we use (whether we 'created' the style or not). There are many common styles, and I'll describe some of them along with some other gothic-eye-makeup-tips.
For instance, some girls will draw a spiderweb coming out from their eye. This design is very intricate (and probably time consuming) but looks great after it's finished!
Also worth mentioning are the many Egyptian styles common among Gothic styles. The simplest design would be the 'cat's eye', in which the black eyeliner is drawn to a point on the outside of the eye. Also is the Cleopatra design, which is more intricate and involves a little shadowing. Then the simpler design is the Eye of Horus, which mimics the ancient Egyptian symbol.

Click Here for more makeup tips.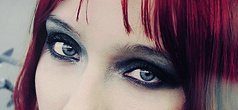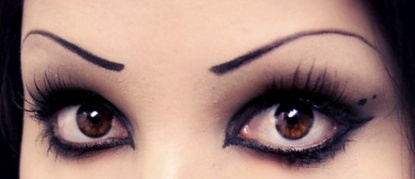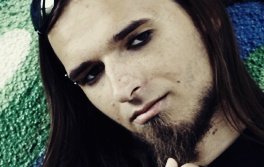 Top of Gothic-eye-makeup-tips

More Gothic Makeup Tips