Gothic-hairstyle
More gothic-hairstyle ideas. Expressing your own style through hairstyles and color lets others know more about your inner self. Spiked mohawks, bright colors, simple parts, and two tone hair are just some of the many varieties of hair styling.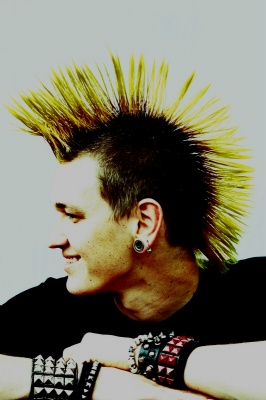 To achieve the spike (and have it stay) you'll need some pretty intense stiffeners like egg whites and Elmer's glue. Both are water soluble and wash out easily. For the egg whites, separate the egg yolks and whisk the whites briskly.
Use your finger tips to apply the whites starting at the scalp going out. Use a blow dryer on low to dry the whites and shape the spike. Need to reshape? moisten the hair and reshape with blow dryer. Avoid rainy days with this one.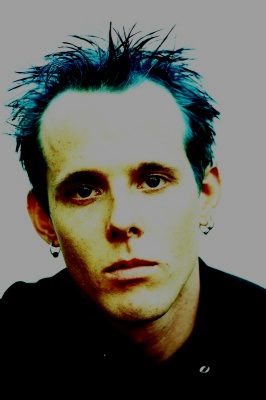 The Elmer's glue is applied the same way, but here I'd recommend using disposable gloves. As the glue dries on your gloves change them so you don't end up with glue specks that look all too much like dandruff. Use a blow dryer to speed up the drying process.
There are also professional hair products like Joico spiker, and any maximum strength hair gels that will do the trick too. These will cost more and may not be able to hold a tall spike in place. The longer the spike, the more likely you are going to need help from someone.



Top of Gothic-hairstyle

Back to Gothic-haircuts